Breaking News: ICEFCU's Board approves a 2020 finance charge rebate of 7.0%, plus a 4th quarter bonus dividend of 0.05%
AUTO LOANS AS LOW AS 1.99%
Welcome To The New Website!
Learn more about our new features for Online, Mobile Banking and Bill Pay!
LEARN MORE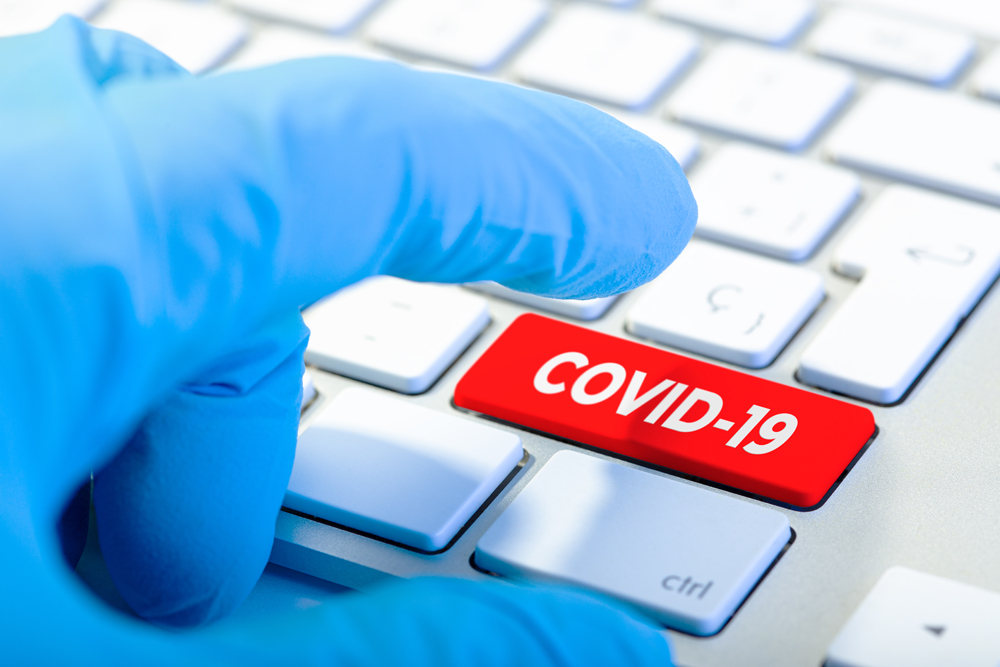 Avoid Coronavirus COVID-19 Pandemic Scams
To protect yourself, be alert. Watch out for Debt relief offers from unverified and unsolicited sources. Inspect email addresses. Never reply to emails or click on links provided. Come directly to us through our website, app, or phone numbers. Be sure to verify numbers by looking them up online, too. Remember that will never call, email, or text you asking for your social security number, debit card numbers, or login information.
Do you have Student Loans? Would you like to combine them into one loan, at possibly a lower rate? You may be able to with our Refi Student Loan program.
For more information, click on our "We Make Student Loans" link. Our refi student loan may help you keep more money in your pocket!
You asked for it, you got it!
Our system has been upgraded. We have added more options for you to be able to access your account from any computer, telephone, or mobile device.
Online Banking
All Online Banking users will have to register as new users to log in for the first time.
Click on "New Users", create a new User ID, and follow the prompts to set up your account.
Mobile App
Visit the Apple App Store or Google Play Store and search for Irving City Employees FCU to download our new Mobile App to your personal device. Follow the steps above for account access. Use the same login user id and password as Online Banking.
Bill Pay
Bill Pay is now part of Online Banking. Click on the Bill Pay tab to sign-up, enter all of your payees and schedule your payments. New feature: eBill service!
Telephone Banking (ICECUBE)
You can now reach our phone teller 24/7 at 866-301-1492 to obtain your account balances, transfer funds, and confirm deposits and withdrawals. Follow the steps for "New User."

AUTO LOAN RATES
MARKED DOWN
(Starting as low as)
From: 2.19% APR* To: 1.99% APR*
NEW and USED AUTO LOANS – PURCHASE or REFINANCE
With auto loan rates as low as 1.99% APR* – Start 2021 with a new ride or start saving money today by refinancing that high rate auto loan. DON'T WAIT It is so simple! Just call 972-259-1233.
* APR – annual percentage rate               Restrictions may apply
2019-2020 VIRTUAL ANNUAL MEETING
Friday, November 13, 2020
Register in advance to attend this meeting.
After registering, you will receive a confirmation email containing information on how to join the meeting.  Cash door prizes will be awarded at the conclusion of the meeting.  Must pre-register and attend the Annual Meeting to be eligible.  All cash prizes will be deposited into the winner's savings accounts on Monday, November 16th.
Cash Door Prize Winners
$100 – V Spann, L Kokojan, M Salinas, J Hensley, J Donovan & W Maddux
$50 – O Domingo, M Lewallen, C Cardona, C DelCampo, C Yeverino, C Myles, D Tate, CK Denton, L Herrera, A Pineda, R Maddux, & S Collier
$20 – C Wallace, D Floyd, E Hollis, G Lain, R Kelly, K Gause, L Moreno, L Horton, M Thorton, K Menchaca, M Kirwan, P Danko, R Balwin, S Williamson, & T Hall