DEAL OR NO DEAL!! Let us check and see if we could save you money by taking any rebate instead of in- house financing offers. Plus, we reward our members for their loan business with a *Loan Interest Rebate! The finance charge/loan interest rebate for 2021 was 7%!
*Loan Interest Rebate – Loans in default/under bankruptcy, 2 months (or more) delinquent during the year will not receive the rebate; nor will member accounts that have caused the CU a loss in their deposit accounts. MasterCard, Student Loans and Real Estate loans also do not receive the finance charge rebate. If a member is 2 months or more delinquent on their MasterCard with ICEFCU, they will not be eligible to receive the rebate on any of their loans with ICEFCU.
Auto Check
When buying your next car or truck, be sure to get approved for the ICEFCU Auto Check Program. (some restrictions apply)
Auto Check allows you to get preapproved for your auto purchase and is valid for 60 days.
Auto Check gives you more bargaining power when purchasing from the dealership.
Auto Checks are only valid for purchases made in Texas.
Auto Checks can only be written for purchases with no more than 110% of the MSRP or retail price being financed.
Financing with your credit union allows us the opportunity to quote Mechanical Breakdown Protection, GAP Plus (Guaranteed Asset Protection) and Dent Guard to extend the life of your vehicle purchase. In most cases, ICEFCU can secure lower rates and better terms on products that will protect your investment.
Do you have a vehicle financed elsewhere?
If so, we can probably save you money by refinancing the vehicle with the credit union at our lower rates. This would let you choose between a smaller monthly payment, shorter term, or both!
To refinance, call your current lender and ask for a ten day payoff. Then fax, or bring it in to the CU with your original finance agreement or buyers order. (It will have vehicle model, year, MSRP, options, etc.)
We may also be able to loan you more than your vehicle loan balance! Call us to see if we can add to your loan balance to allow you to use the equity in your vehicle for additional funds! (Up to NADA retail value may be approved.)
Mechanical Breakdown Protection
The vast majority of costly mechanical and electrical failures occur AFTER the factory warranty has expired.
Avoid expensive repairs by protecting your
National acceptance, trip interruption, roadside assistance, rental vehicle assistance and tire/road hazard
Affordable packages
Don't let a wrecked vehicle total your finances.
Guaranteed Asset Protection (GAP) Plus
GAP is a great way to protect your finances if the value of your vehicle is less than the amount of your car loan.
Covers your auto insurance deductible up to $1,000.00
Cancels $1,000.00 of your replacement vehicle loan
Protection for the life of the loan
Eliminate the gap between what your vehicle insurance will pay and what you owe on your loan.
Provides peace of mind for so little cost
Dent Guard – Defend against the unexpected
Permanently removes minor dents of your vehicle exterior
Zero deducible or out- of- pocket expenses
Transferable to next owner
Backed by a lifetime guarantee
PLUS Auto Deductible Reimbursement (ADR) at no additional cost.
DentGuard provides reimbursement up to $500 towards your full coverage insurance deductible on damage not covered by paintless dent repairs.
Benefits are available on qualified claims twice per year during the term of your agreement.
CARFAX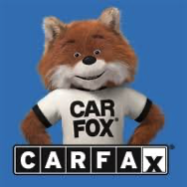 CARFAX has built the most comprehensive vehicle history database ever assembled. Let us pull the history of the auto you intend to purchase.
How many owners the vehicle has had
Record of any accidents
Record of when the vehicle was serviced
Recall information
Record of salvage or rebuilt title
Odometer discrepancies
APPLY TODAY!
Don't get "taken for a ride" by a Car Title Lender!
We are happy to assess your vehicle for the loan value at our normal, low loan rates! Many members use the equity in their vehicle for home repairs, vacation, education expenses, etc.
If you find the process of buying a vehicle frustrating, we can help!
Our friendly Loan Officers will quickly get you pre-approved and show you financing options
Call your Loan Officer directly!
Maria: 972-457-1844
Jeff: 972-457-1855
Gayla: 972-457-1811
What about leasing?
This is truly an area where "let the buyer beware" comes into play. Leasing has become popular because it reduces the monthly payment on vehicles that a person could not afford if they were to purchase it. Before leasing, you should carefully consider the beginning, middle and end-of lease costs. At the beginning of the lease, The gross capitalized cost of the vehicle may be significantly more than if you purchased the vehicle; you have to pay your first monthly payment; a refundable security deposit or your last monthly payment; other fees for licenses, registration, and title; a capitalized cost reduction (like a down payment); an acquisition fee (also called a processing or assignment fee); freight or destination charges; state or local taxes; and insurance coverage may be more expensive than if you owned the vehicle.
Does the lease include "gap" coverage, which protects you if the vehicle is stolen or totaled in an accident? During the lease, you will have to pay your monthly payment; any additional taxes not included in the payment such as sales, use, and personal property taxes; insurance premiums; ongoing maintenance costs; and any fees for late payment. You'll also have to pay for safety and emissions inspections.
If you end your lease early, you may have to pay substantial early termination charges. At the end of the lease, if you don't buy the vehicle, you may have to pay a disposition fee and charges for excess miles (12,000-15,000 per year is a typical limit) and excess wear.
Check the lease agreement for the standards for excess wear, such as for body damage or worn tires. You will have no equity in the vehicle because you have not owned it, but there should be a purchase option.
Our loan officers are available to help you make an informed decision whether to purchase or lease a vehicle. We suggest you bring any lease contract you are considering to us before you sign so that we can review it with you. The credit union does not offer leases because we do not feel that they are in our member's best interests.
FYI: We may report information about your account to credit bureaus. Late payments, missed payments, or other defaults on your account may be reflected in your credit report.
Contact Us
Phone Numbers
Telephone: (972) 259-1233
Toll Free: (844) 561-2754
Fax: (972) 254-0849
ICECUBE/Audio Teller: (866) 301-1492

Card Services
Lost/Stolen Credit Card: (800) 449-7728
Lost/Stolen ATM/Debit Card: (800) 500-1044

1408 W. Pioneer Dr.
Irving, TX 75061-7114

Email: info@icefcu.com

Office Hours
M/T/TH: 8:00 a.m. - 5:00 p.m.
Wed: 9:00 a.m. - 5:00 p.m.
Fri: 8:00 a.m. - 5:30 p.m.